Protecting the lungs and promoting optimal lung function of the most fragile patients
DRW Medical, LLC is an innovative medical device manufacturer of neonatal and pediatric products.
We offer unique products that provide the clinician with tools to care for the most fragile patients, specifically designed to address preventable desaturations and over pressure situations.
Learn more about our products below.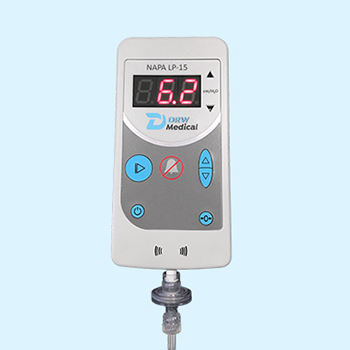 NAPA LP-15 Monitor
Our NAPA Monitor provides safety and awareness during BCPAP Therapy to prevent under and over pressures that typically go unnoticed and can lead to pneumothorax or desaturations due to disconnects to therapy.
Exsalta™ Smart Suction
A revolutionary change in suction pump fluidics for clearing ET Tubes. Clears secretions as effective as wall suction but causes significantly less negative pressure in the lungs.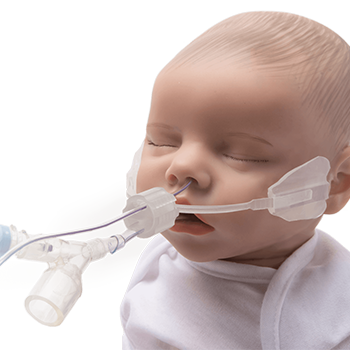 ArcAngel
A secure, adjustable, multi-functional neonatal and pediatric endotracheal tube holder that eliminates tape and increases ETT/NGT placement accuracy.
Advent Health Central Florida
Florida
Advent Health Ocala
Florida
Advent Health Orlando
Florida
Adventist Ukiah
California
Advocate Christ Hospital
Illinois
Akron Children's Hospital
Ohio
Altanta Medical Center
Georgia
Atlantic Health Overlook Hospital
New Jersey
Baptist Health Lexington
Kentucky
Baptist Medical Center/Wolfson
Florida
Bayshore Medical Center
Texas
BronxCare Medical Center
New York
Bryn Mawr Hospital
Pennsylvania
Cabell Huntington Hospital
West Virginia
Capital Health
New Jersey
Children's Specialized Hospital
New Jersey
Chilton Memorial Hospital
New Jersey
Conemaugh Hospital
Pennsylvania
Coney Island Hospital
New York
Crozer Medical Center
Pennsylvania
Delta Regional Medical Center
Mississippi
Duke University Hospital
North Carolina
Englewood Hospital
New York
Fair Oaks Hospital
Virginia
FirstHealth Moore Regional Hospital
North Carolina
Glens Falls Hospital
New York
Golden Valley Memorial Healthcare
Missouri
Good Samaritan Hopitals
Ohio
Grady Health System
Georgia
Hackensack Hospital - Meridian Health
New Jersey
Holy Cross Hospital
Maryland
Holy Cross Hospital
Florida
Holy Spirit Hospital
Pennsylvania
Jersey City Medical Center
New Jersey
Lankenau Hospital
Pennsylvania
Legacy Emmanuel Hospital
Oregon
Legacy Health: Salmon Creek
Washington
Lincoln Medical & Mental Health
New York
Lowell General Hospital
Massachusetts
Memorial Hospital at Gulfport
Mississippi
Merit Health Wesley
Mississippi
Milton S. Hershey Medical Center
Pennsylvania
Nanticoke Memorial Hospital
Delaware
Nationwide Children's Hospital
Ohio
Nemours Hospital for Children
Florida
Newton Medical Center
Kansas
North Fulton Wellstar Health
Georgia
Ochsner Baptist
Louisiana
Overlook Hospital
New Jersey
Paoli Memorial Hospital
Pennsylvania
Providence Sacred Heart
Washington
Riddle Memorial Hospital
Pennsylvania
Robert Wood Johnson
New Jersey
Saint Clare's Hospital
New Jersey
Sanford Bismark Medical Center
North Dakota
Sarah Bush Lincoln Health System
Illinois
SCL Healthcare: St. Mary Hospital
Colorado
Scottland Memorial Hospital
North Carolina
St. Clare's Hospital
New Jersey
St. Elizabeth Healthcare
Kentucky
St. Joseph's Regional Medical Center
New Jersey
St. Lukes Regional Medical Center
Idaho
St. Mary Hospital
Colorado
St. Mary Medical Center
Pennsylvania
Stamford Hospital
Connecticut
Tennova Healthcare Clarksville
Tennessee
Tennova Healthcare Cleveland
Tennessee
Hospital of the University of PA
Pennsylvania
University Hospital Health System
Ohio
University of Iowa Hospital - Iowa City
Iowa
University of Kansas
Kansas
Valley Baptist Medical Center
Texas
Valley Hospital
New Jersey
Wellstar Cobb Hospital
Georgia
Wellstar North Fulton
Georgia
West Florida Hospital
Florida
West Georgia Health (Wellstar)
Georgia
White Plains Hospital
New York
Winthrop University Hospital
New York