ArcAngel

 

ET, Gastric Suction & Feeding Tube Holder
ArcAngel is a secure, adjustable, multi-functional neonatal and pediatric endotracheal tube holder that eliminates tape and increases ETT/NGT placement accuracy. Silicone cheek pads are gentle, adjustable and easy to clean.
N

Securely holds both endotracheal and gastric suction/feeding tube

N

Adjust ET and NG or gastric suction tubes independently of each other

N

NG / gastric suction tube can be inserted and secured both orally and nasally

N

0.25cm hash marks on the holder make adjustments safe and precise

N

MRI safe – metal free

N

Non allergenic – latex free

N

Eliminates tape on baby's face for better visibility

N

Decreased risk of skin damage due to tape irritation and repeated cleaning/reapplication

N

Cheek pads are washable and fully adjustable for custom fit

N

Cheek pads are designed to eliminate the need to trim

N

The arc is easily removed in emergency situations without need to remove cheek pads
ArcAngel

 

Twist Lock Technology
A Perfect Fit
The ArcAngel is fully adjustable for a custom fit for every baby, every time and is available in four different sizes.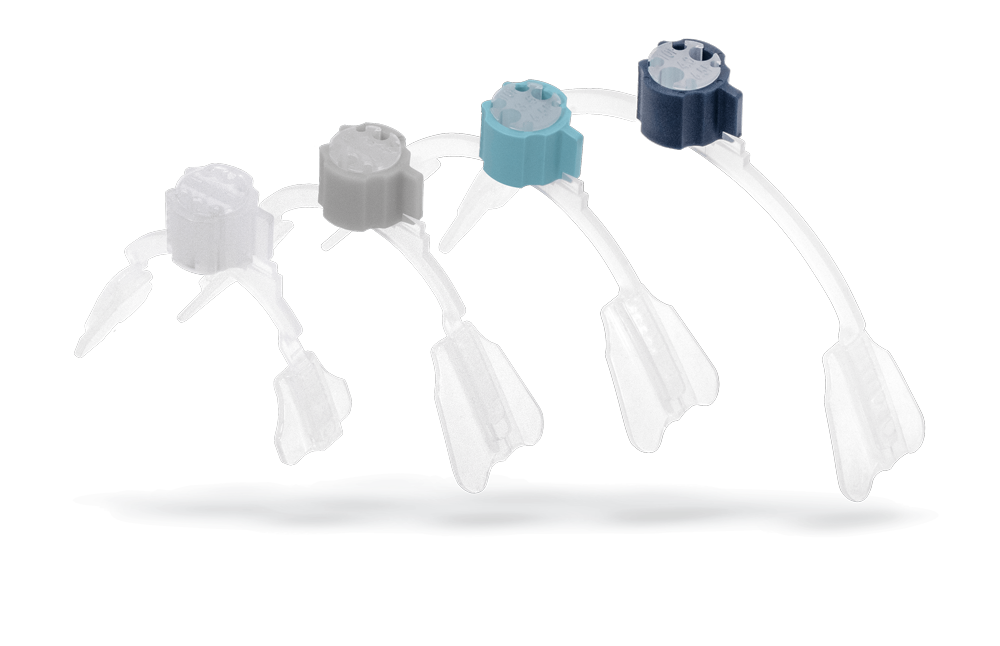 ArcAngel Suggested Weight & Tube Size Combinations