Adhesive
 

Remover
Massage & Skin Oil
100% Organic Virgin Coconut Oil
Invented by a NICU Nurse and Nurse Practitioner, Nurse Angele's Wipes are designed to make the removal of medical adhesives easy and pain-free for patients, while also minimizing the risk of skin irritation and damage. May be used as massage and skin oil.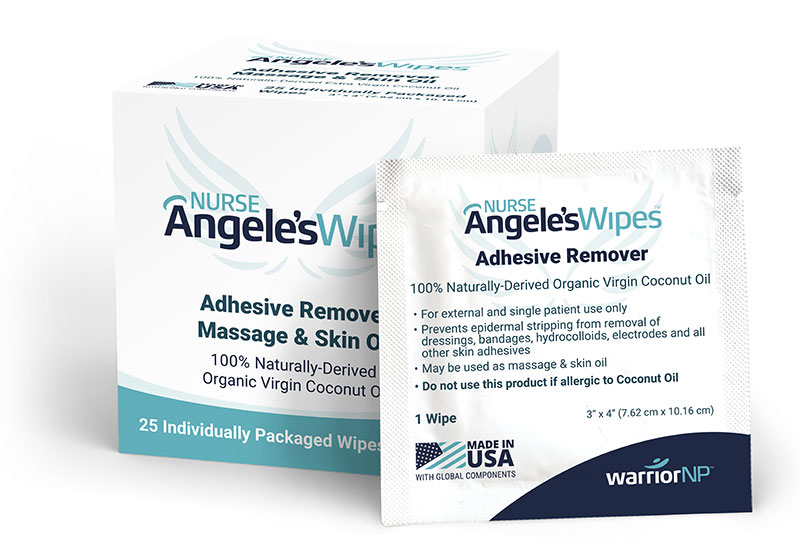 For Use on All Types of Bandages & Dressings
Invented to be used on all adhesive dressings, such as hydrocolloids, transparent dressings, tapes, and bandages.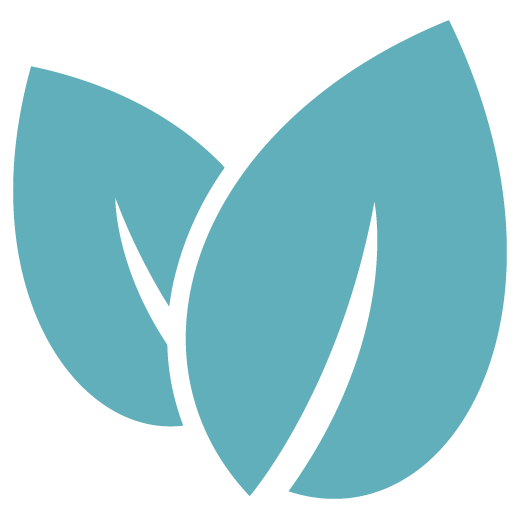 Natural & Organic
100% organic virgin coconut oil uses no toxic chemicals to break down adhesives.
Safe & Gentle on All Skin Types
For use on all patients from Neonates to Geriatrics. Gentle on fragile skin.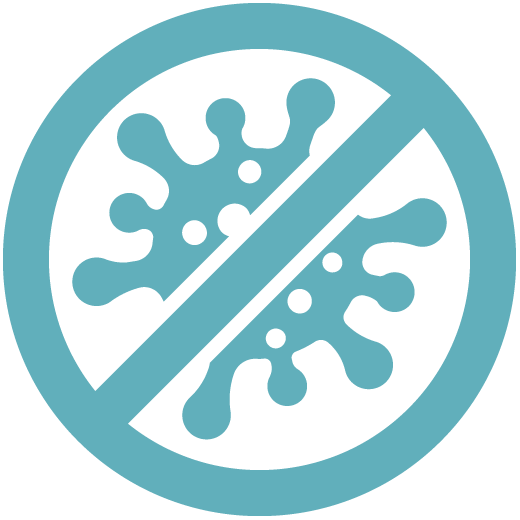 Anti-Viral, Anti-Bacterial, Anti-Fungal

Key Uses for
 

Nurse Angele's Wipes
Removes Adhesive Bandage & Dressings:
N

EKG leads

N

Hydrocolloids

N

Silicone adhesive

N

Tape and bandages

N

Stoma wafers

N

Wound and surgical dressings
Other Uses for Nurse Angele's Wipes:
N

Infant massage

N

Reduces TEWL (Trans-Epidermal Water Loss) in premature infants

N

May help with infant weight gain
Preterm Infant Massage Therapy Research
Coconut oil massage resulted in significantly greater weight gain velocity as compared to mineral oil and powder in the preterm infants group. The preterm infants receiving coconut oil massage also showed a greater length gain velocity compared to the powder group.
The greater weight gain documented by several investigators is associated with 3-6 days shorter hospital stays. A recent cost-benefit analysis suggested a hospital cost savings of approximately $10,000 per infant (or 4.7 billion dollars across the 470,000 preterm infants born each year).
Coconut Oil and Immunity
Not only does coconut oil metabolites have antimicrobial activity but also these remarkable derivatives have been shown not to cause resistance organisms to appear. The anti-microbial mechanistic action also helps activate the antiinflammatory nature of the immune response in the human body.
Effect of Virgin Coconut Oil Application on the Skin of Preterm Newborns: A Randomized Controlled Trial
High environmental load of pathogenic organisms and malnutrition are two important contributors of mortality of preterm in developing countries. Oil massage is a traditional practice in Indian subcontinent for centuries. It acts by augmentation of the skin barrier, supplementation of essential fatty acids, reduced water loss and hypothermia and thereby reduces infections and newborn mortality. It is also helpful in promoting growth.
In our study, we found that use of coconut oil in newborn skin helped in skin maturity and prevented hypothermia and apnea in newborn. It was also associated with a higher level of serum vitamin D3 and a better neurodevelopmental outcome. Supplementation of essential fatty acid by the emollient (helps in skin maturity), prevention of insensible water loss (less latent heat and hence, less hypothermia) and stimulation during application (better neurodevelopment and prevention of apnea) may be responsible for these findings. Strunk, et al. also similarly noted that application of coconut oil was helpful in improving skin maturity and a better barrier function leading to a decrease in the incidence of neonatal sepsis of late onset type.
Oil Massage in Neonates: An Open Randomized Controlled Study of Coconut versus Mineral Oil
The findings of this study suggest that coconut oil application improves the weight gain velocity in preterm and full-term neonates over and above the benefits of tactile kinesthetic stimulation due to massage alone.
The skin of a preterm baby allows significant absorption of fat, as it is thinner and more vascular.This may also result in greater caloric intake and hence a better weight gain.
Topical Oil Application and Trans-Epidermal Water Loss in Preterm Very Low Birth Weight Infants – A Randomized Trial
In preterm very low birth weight neonates, twice daily topical coconut oil application during the first week of postnatal life reduces TEWL. In addition, coconut oil application improves skin condition and its integrity without any increase in bacterial colonization.
TEWL was significantly lower in Oil group at all measurement points from 12 to 168 h of life. Lower TEWL in the Oil group indicates protective effect of oil on the skin.